Hello! Sorry, long time, no post – this is because I am hard at work, writing a new book. However, last week I managed to combine two of my favourite things: cake, and an editorial chat with my agent's mystical and charming assistant, Harriet.
Ah, three! Because, also… Sweden. As a baker of many years' standing, and a big fan of cakes with a cream content of over 60%, I've long been fascinated by the very idea of Princess Cake, a confection that subverts the usual cake formula of SPONGE + cream + SPONGE, and instead goes for sponge + custard + CRREEEAAAAMMMM, then adds marzipan and a pink rose, just because why not. Sometimes when I'm on a diet, I eat cottage cheese and stare at blogs about how to make the perfect Princess Cake, just for the thrill of seeing someone carefully laying a blanket of pale green marzipan over a cloudy heap of whipped cream, then sticking a pink rose on top. It was apparently a favourite treat in the 1930s of the Swedish princesses Margaretha, Martha and Astrid, which is in itself a wistful thought. Imagine, princesses being allowed to eat cake! Now, Princess Charlotte'll be lucky if she gets a diet smoothie named after her.
Anyway, there are a number of fabulous Scandinavian bakeries opening up in London at the moment (of which more later), and one of them is the glorious Bageriet, in Rose Street off Long Acre, so I suggested Harriet and I meet there to chat about what I'd written so far of my novel, and also about the Port Eliot festival, where she'd been reading her poetry, and sundry other publishing gossip. She gamely agreed that she might be able to manage a small biscuit or something too, to double the treat-testing potential because I'd seen what Bageriet had on offer, and Princess Cake was just the tip of the cakeiceberg. I mean, look…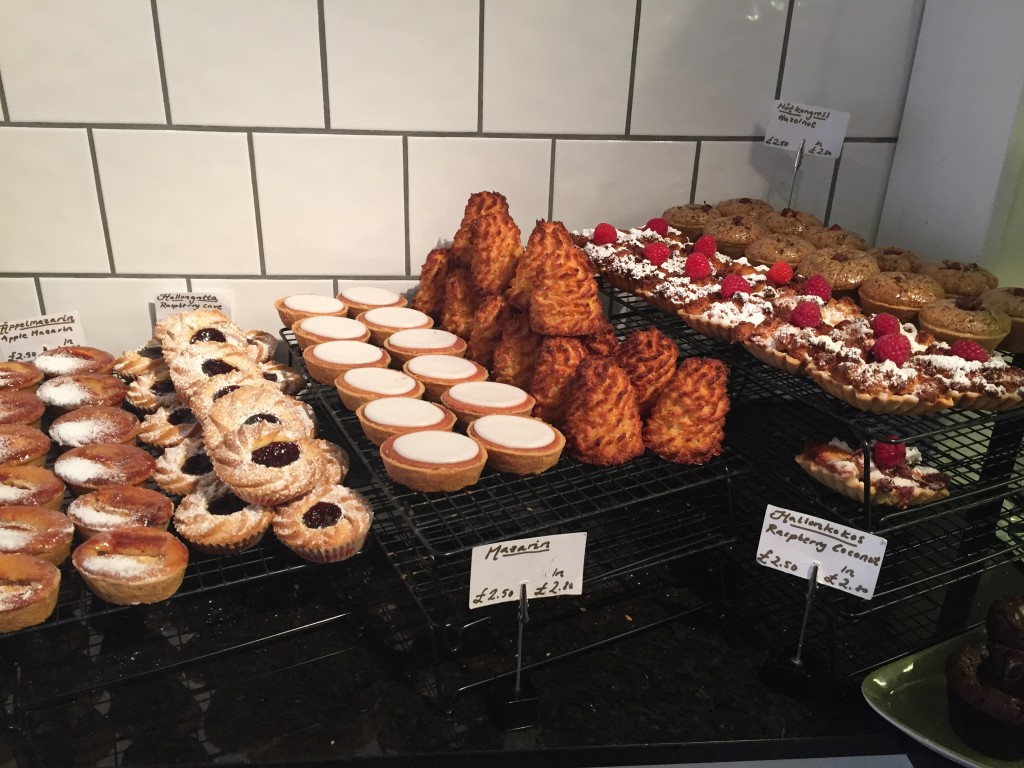 I don't normally hang out in Covent Garden because it's pretty busy, especially at this time of year, and I'm not really in the market for either more Mac gear or buskers or even light opera, but I may well make an exception now I know this place is here. Bageriet is tiny, with only two tables and shelves piled with cellophane-wrapped biscuits and hot chocolate mixes, but OMG the cakes. And the clientele. While Harriet and I were wedged in there, a stream of people popped in for morning pastries and coffee, some of them quite extraordinarily attractive – I mean, one bloke was so windswept and stubbly that Harriet told me something rather juicy about an editor and I completely missed the punchline and had to get her to repeat it. She had a sugar pretzel and a milky coffee, and even the sugar bowl was Scandi-chic: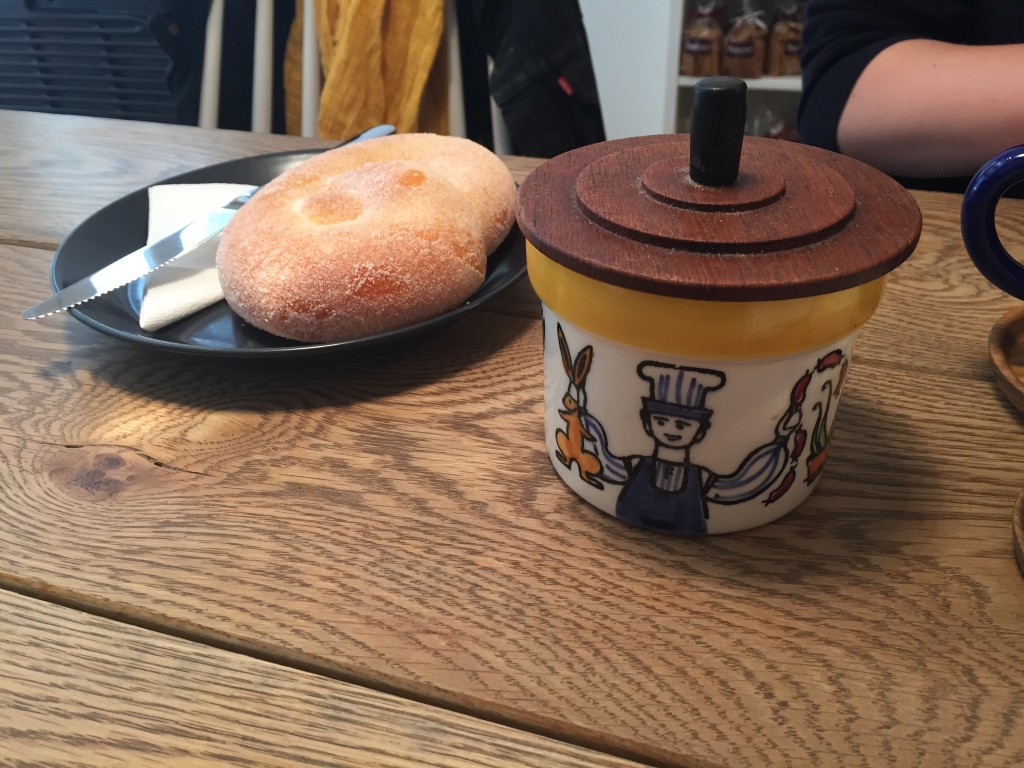 But, you're probably wondering, what about the Princess Cake? Well, even though it was barely 10.30am, and even though I was sorely tempted by those delicious chocolate Daleks on the fridge shelf above (probably not the official Swedish name), I went for it and ordered a slice with a cup of tea. Are these not the most beautiful cakes you've ever seen? Like fabulous flouncy ballgowns, ready to whirl around a Disney dancefloor.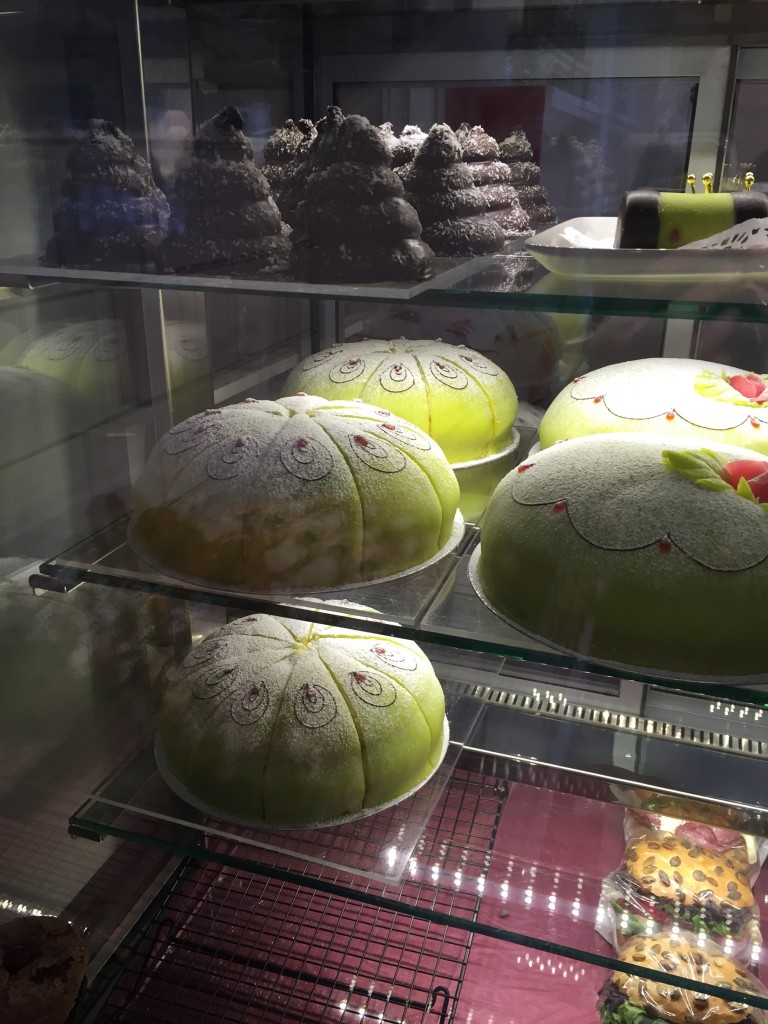 And it was… delicious. Dee-licious. Come on, just look at it. How could a cake with that much cream NOT be delicious? It's barely even a cake. It's more a cream, with a light topping of sponge. The fruitiness of the jam melds with the eggy custard, and the cream tops it all off with a lovely rich softness – it's like all the best bits of trifle, with none of the sherry-soaked clag at the bottom of the trifle bowl. Plus marzipan. Win! Given the current plight of the British dairy industry I strongly feel we should be adopting Princess Cake as our own national dish and baking lots of them, using ample quantities of double cream and butter as we go.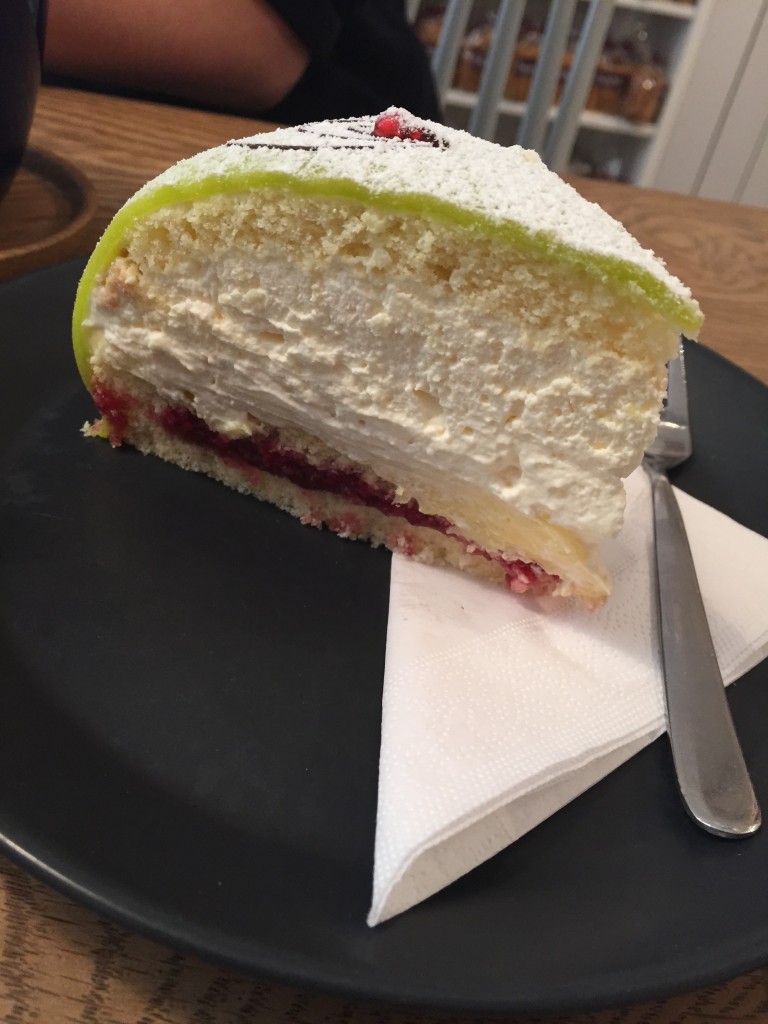 You can probably tell by the multiple photos that this was one of my 100 Favourite Moments for this year. A wildly indulgent cake, plus a chat with someone sparky and life-enhancing, takes an hour out of your schedule but puts the sunshine in your whole day. Take a friend out for a treat and don't forget that if you share the cake with them, it's half the fat, and therefore almost a healthy option choice.
Sweden, this baker salutes you for your elegant and magnificent confections! And everyone else, if you're in central London and want to escape the insanity of Long Acre for a blissful half hour, you need to go here: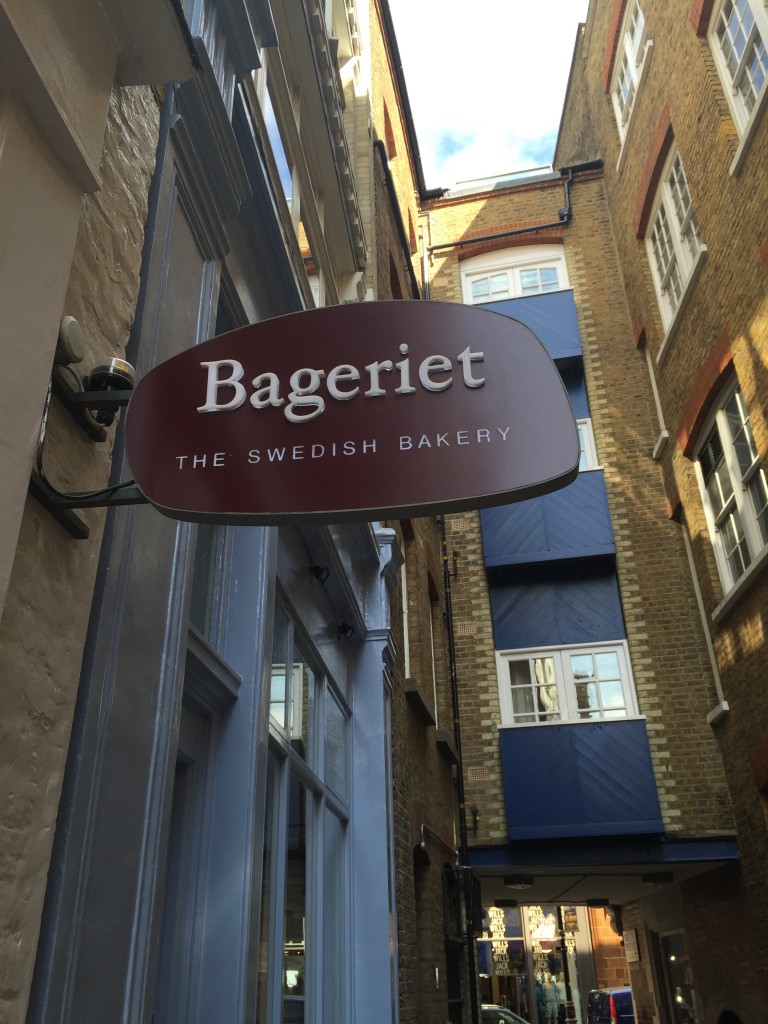 PS while I'm here… A Hundred Pieces of Me is still only £1.49 in the Kindle Store http://www.amazon.co.uk/Hundred-Pieces-Me-Lucy-Dillon-ebook/dp/B00DS9G0NG/ref=asap_bc?ie=UTF8 and also at the Kobo store https://store.kobobooks.com/en-US/ebook/a-hundred-pieces-of-me Bargain!