— Hello from my study… —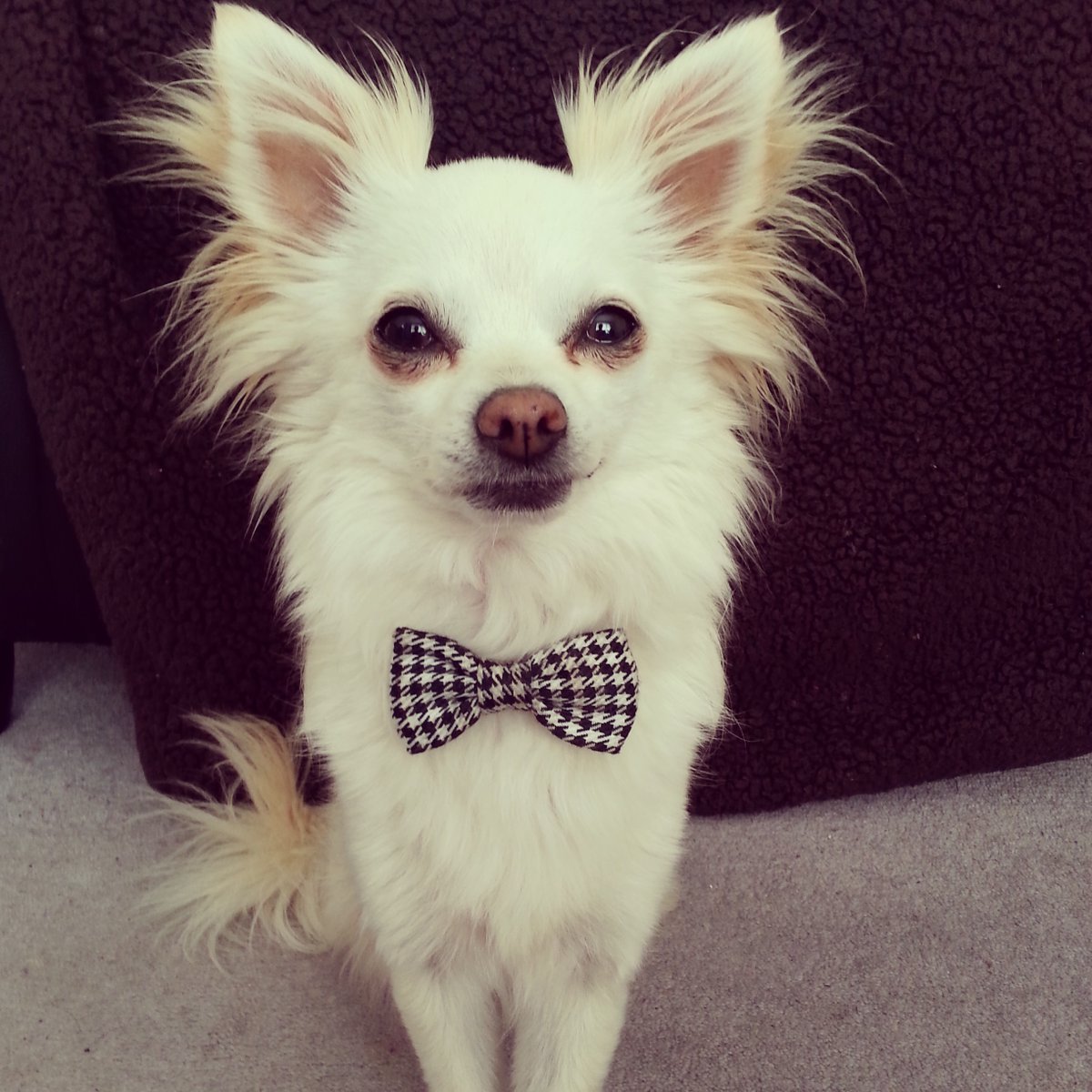 Name: Romeo Bolton
Likes: Gravy bones, learning new tricks, squeaky toys and cuddles!
Dislikes: cold/wet weather, the hoover and Evie the cat
Who could be more perfect for February's Dog of the Month than this sharp-dressed man? He even has his own Instagram – chi.romeo. Romeo took a while to find his adoring owner, Evelyn, but he proves that true love will out. If you're thinking about getting a dog this spring, please give rescue a try: as Evelyn says, 'Romeo is my little soulmate! I'm his third home, I can't imagine why anyone would give him up.' I can't either. You're gorgeous, Romeo!