— Hello from my study… —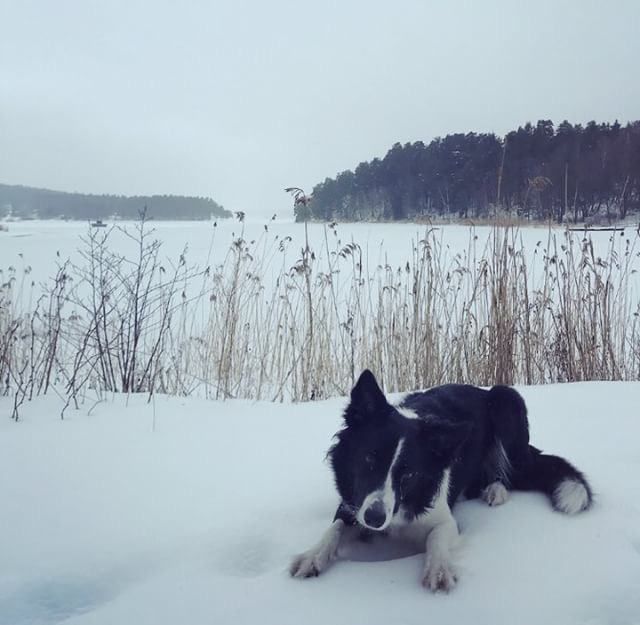 Name: Penny

Likes: balls, sticks, running in the forest.
Dislikes: vacuum cleaners
If she could talk to her human, she'd say: "Come play with me! Don't be so lazy!'
August's Dog of the Month is beautiful Penny, a three-year-old Border Collie, and she's the close friend of international best-selling novelist, Sofia Lundberg. You'll be hearing a lot about Sofia in the new year if you're in the UK, but if you're in Sweden, France, Spain, Germany, etc, etc, you'll already know how romantic and fabulous her novel, The Red Address Book is. Penny is a thoroughly interactive outdoorsy type of doggo but the very best thing about her, according to Sofia, is that she knows two commands: 'Hug – she jumps up and puts her front legs round my neck. And Snuggle – she crawls up in the bed and puts her head on my pillow'.
Hug and Snuggle. Penny, you're my kind of girl.